Safe Sport
---
The Burnaby Canoe and Kayak Club has adopted Canoe Kayak Canada's Safe Sport Policy. We at the BCKC are committed to abiding by and implementing this policy package in order to promote a safe sport environment not only here at the BCKC, but throughout the entire sporting world in Canada.
Outlined in CKC's Safe Sport Policy Manual are a number of policies that were developed with the intention to provide a safe environment that is free of maltreatment, harassment and abuse across all levels of our sport. These policies also provide a transparent process through which formal complaints would be handled independently with an approach that is consistent throughout any and all incidents, as well as provide a process and procedure for appropriate and timely response.
The adoption of CKC's Safe Sport Policy is an important step toward creating a process for athletes, coaches, parents, and volunteers to be able to contribute to a positive and safe environment, but CKC's Safe Sport policy also provides tools and resources to help prevent potential issues and incidents from arising all together. Through communication of standards of expected behaviour to all participants; including athletes, parents, coaches, and organization officials, etc., prevention of these incidents is the priority and we believe to be more than achievable.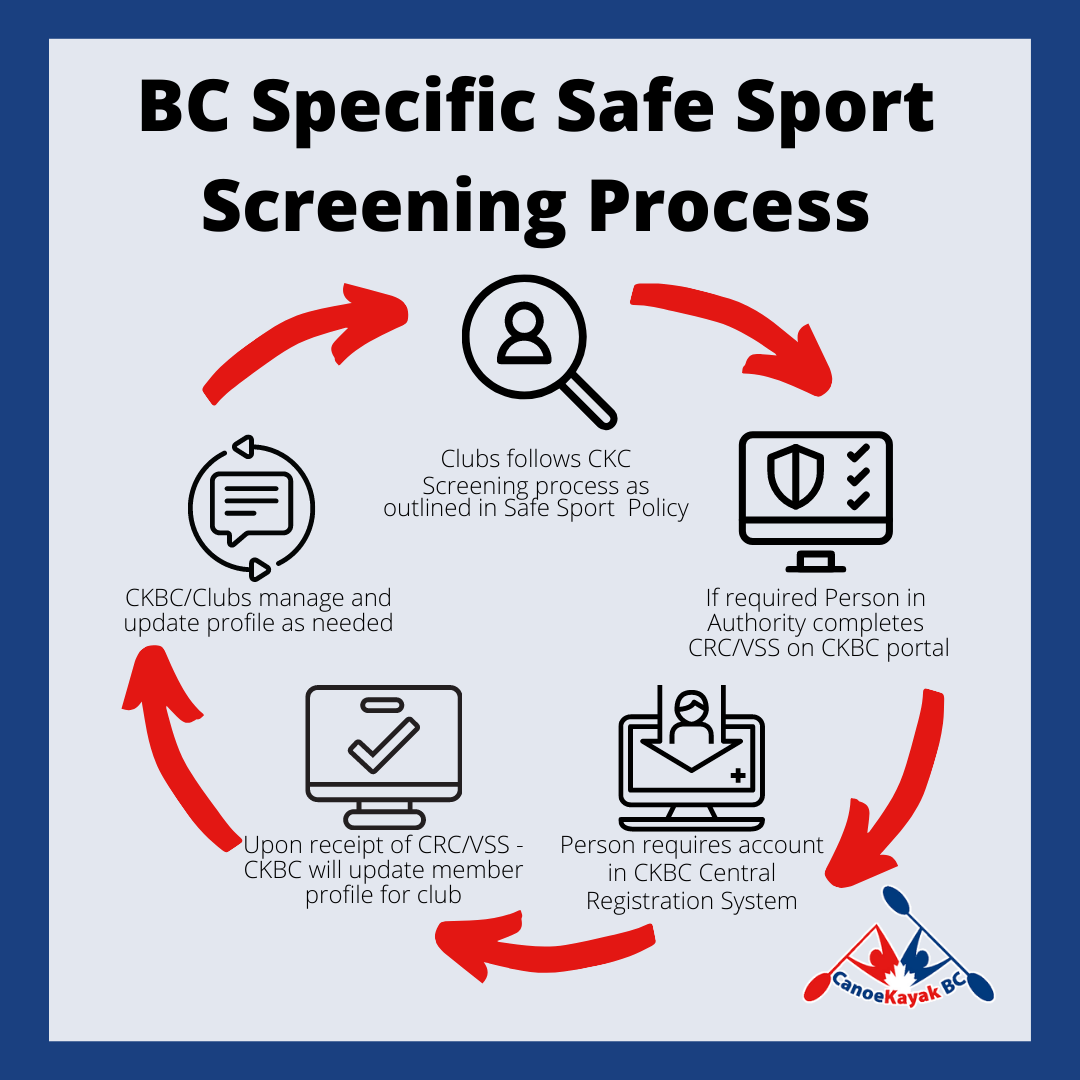 REPORTING A COMPLAINT
Canoe Kayak Canada has provided a facility for any member of CKC to report or discuss an incident of any kind. Members are able to send their report to an independent third party at this link safesport_wwdrs@primus.ca.
These individuals are available to participants in both English and French, and there are both male and female individuals available to speak with participants based on preference.
Reports should be made within 14 days of the incident; however, all incidents that occur within the paddling community are of concern and should be brought to the independent third party for review.
When it comes to reporting incidents of abuse or harassment it is often a difficult process. Individuals who are reporting an incident can expect the following to occur when reporting a complaint to the independent third party:
Reports are kept entirely confidential, this includes from CKC staff
Complaints will be followed up on within a timely manner
All complaints will be taken seriously and will be thoroughly examined
Complaints will be managed in your chosen language and by an individual of the gender identity of your choice
SAFE SPORT HOTLINE
Canoe Kayak Canada, with the support of Sport Canada and the Sport Dispute Resolution Centre of Canada have developed an independent helpline available to all sport participants.
Individuals that are not comfortable with contacting the independent third parties through the reporting a complaint service, should feel comfortable utilizing this free, confidential service
Phone and Texting Line Available @ 1-888-83-SPORT, which is monitored from 8am - 8pm
You may also find out more information about how to utilize their services at http://www.abuse-free-sport.ca/
For more information regarding Safe Sport visit the Coaching Association of Canada or Canoe Kayak BC websites.